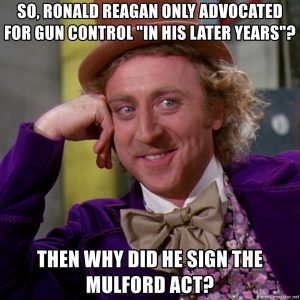 Publisher's Note:
I just wanted to thank my readers and supporters for post #500, I opened the ZeroGov blog in July 2009 after being excommunicated from LewRockwell.com by Lew Rockwell.
I have no ill feelings toward Lew, his site, his rules. I still read LRC and appreciate the one stop shopping for the increasingly red-pilled libertarian diaspora that visits there.
So again, thanks to all the readers who have kept this tiny voice in the 'net wilderness alive.
No ads and no begging for money and whatever landed in the tip jar, I thank you for it.
My title today is a direct challenge to any Democrat politician to deny their party's enthusiasm for anti-black policies that colored all of their race decisions through most of their history as violence brokers at every level of "office".
Comrade-President Woodrow Wilson led the vanguard:
"Upon taking office, Wilson himself fired 15 out of 17 black supervisors in the federal service and replaced them with white people. After the Treasury and Post Office began segregating, many black workers were let go. The head of the Internal Revenue division in Georgia fired all his black employees, saying, "There are no government positions for Negroes in the South. A Negro's place in the corn field." To enable hiring discrimination going forward, in 1914 the federal government began requiring photographs on job applications."
If you haven't purchased one or ten of these, I suggest you buy one immediately. If these survive the year, I will be shocked. It's not hard to get a table top mill and a jig and finish your own lower.
I am on episode #141 of ProfCJ's Dangerous History Podcast and thoroughly digging the journey, I started at #53.
Please keep in mind that every political solution in the history of this country has made you less free and not more free. That is a feature and not a bug.
For Praxis purposes, here is a handy guide to common bullet sizes at Gunforest.
Buppert's Law of Government: "Any government beyond self-government is naturally a delimiting affair for liberty as the population increases subject to the coercive nature of its institutional rules."
I have been incommunicado on podcasts since 2015 and look forward to doing them again, here is one of the talks I think I enjoyed the most.-BB
"The balance of power is the scale of peace. The same balance would be preserved were all the world destitute of arms, for all would be alike; but since some will not, others dare not lay them aside.… Horrid mischief would ensue were one half the world deprived of the use of them; … the weak will become a prey to the strong."
―

That Every Man Be Armed: The Evolution of a Constitutional Right
Private weapons ownership and self defense are the most primal and unvarnished imperatives in the human condition, absent these, every man is subject to the whims and fancies of both government and private criminals. Private weapons owners are now discriminated against on a mass basis in schools, restaurants, government buildings and many other public places; segregation works. Democrats are going back to their roots as the creators of such diverse practices and groups as the KKK, segregation on buses and lunch counters, black disarmament laws, lynching and other such social niceties. The Republicans are playing along in their traditional role of willing Mensheviks to the Democrat Bolsheviks.
"Gun control advocates today are not so foolish as to openly promote racist laws, and so the question might be asked what relevance the racist past of gun control laws has. One concern is that the motivations for disarming blacks in the past are really not so different from the motivations for disarming law-abiding citizens today. In the last century, the official rhetoric in support of such laws was that "they" were too violent, too untrustworthy, to be allowed weapons. Today, the same elitist rhetoric regards law-abiding Americans in the same way, as child-like creatures in need of guidance from the government. In the last century, while never openly admitted, one of the goals of disarming blacks was to make them more willing to accept various forms of economic oppression, including the sharecropping system, in which free blacks were reduced to an economic state not dramatically superior to the conditions of slavery."
Modern gun owners are the new Negro. Private weapons ownership and communism do not mix. There is no such thing as socialism. That's just a polite way of saying fuck you. It is all just communism with a smiley face. The socialist hides the gun and the communist brandishes it.
Mike is right
, if you're an individualist and don't realize you are in a siege, you've been asleep. This isn't about the sophomoric groin tackle and pigmentation identity games played by both left and right and every collectivist malefactor in between. This diversity is superfluous and purposefully buries the individual identity in a tribal costume around the cannibal cooking pot. The actual bifurcation is dead simple: this is a clash between
home sapient
and
homo Sovieticus
. Communists aren't human beings. The logic is sound and unimpeachable apparently. Someone got shot trying to break into a house? Ban houses (or at least ban locks on houses so no one is "forced" to break in). But ultimately; someone got shot trying to steal private property, so eliminate private property. All use of government brandished weapons is exempt from the preceding lesson in logic... Now we see that the CPUSA v2.0 has passed a
Universal Background Check
diktat that will criminalize all private transfers of weapons in the USSA and subject them to scrutiny by the designated law imposement apparatchiks. The leadership vermin in the House know the Senate will most likely not pass it and the Mango Mussolini has vowed to oppose it but his trust level on firearms is exactly zero. As I have mentioned before, it is approximately 700 shopping days until the next collectivist meat puppet shambles into the Offal Office to drool and dissemble on the teleprompter with more bloviations of
dezinformatsiya
and civilian
maskirovka
. The weapons disarmament crowd has been after this since the ink was drying on the evil
1968 GCA
. A linkage between a buyer and a firearm and the permanent relationship recorded by government authorities is an awesome tool for future confiscation. They don't have it yet despite the 4473 requirements at your local unfunded BATFE field office, the nearest gun store, to maintain their FFL records for 20 years. I surrendered my BATF FFL in the early nineties and there was a requirement to turn in all my 4473s on file when I retired the license. They never made it when I tripped and dropped them in the shredder.