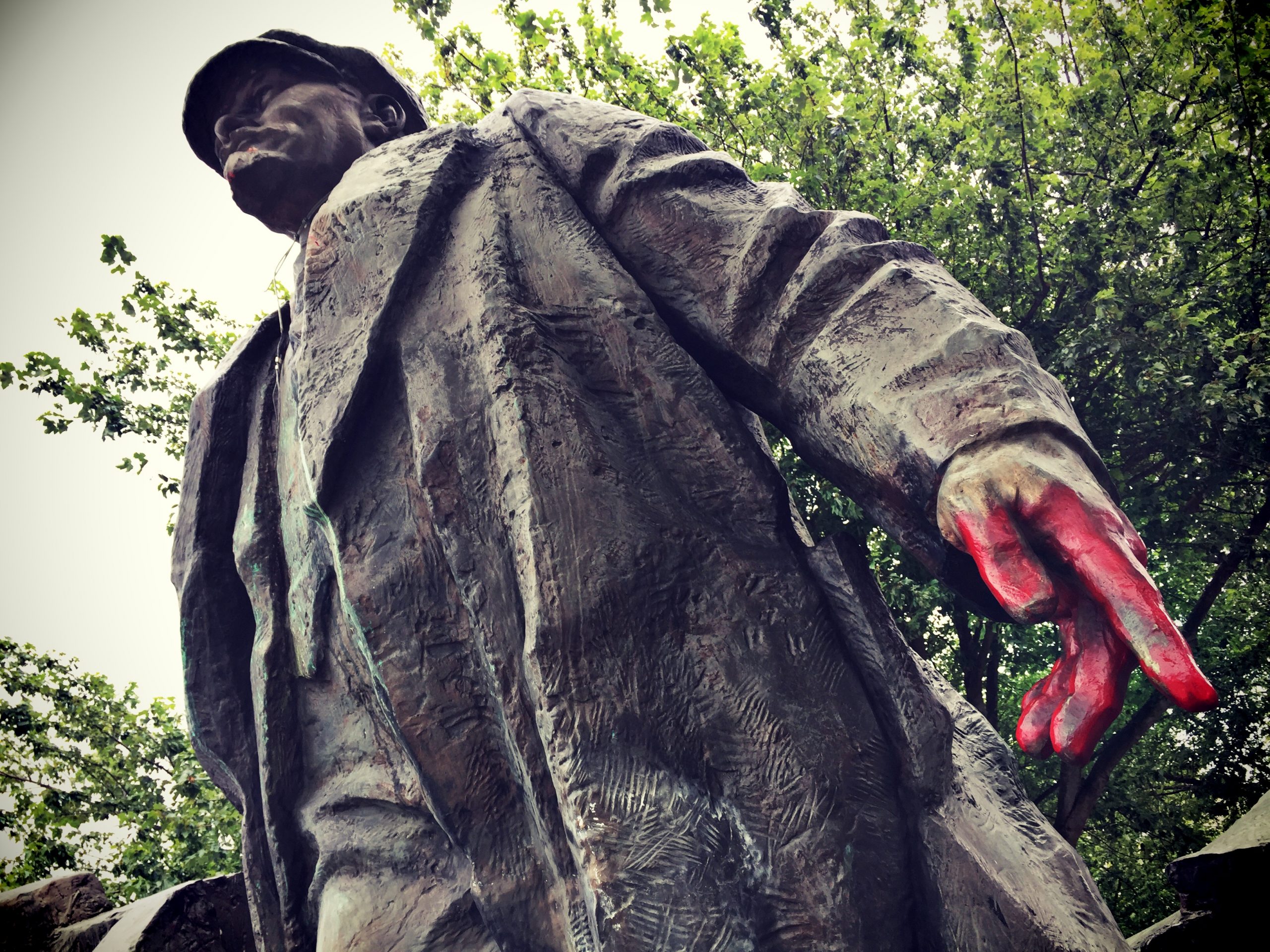 Publisher's Note: Please take the time to go here and download every one of these publications before they are removed from general distribution. [h/t to WRSA]

Now.
Sure, history rhymes but you can benefit by seeing how other men made themselves into corpses. May be the morbid impulse that so attracts some men to the study of military history.
Recommend reading "The Wasp".
If you haven't watched the four seasons of "Black Sails", you should.
Trump campaign stickers are wonderful tools when applied to property and vehicles. Use an adhesive like DELO-MONOPOX VE403728 give the gift that lasts. Your local Grand Old Politburo HQ may have some for free.
Communists aren't human beings and your penchant for individual freedom is now your uniform. They wish you dead if you don't bend the knee. You should consider what legacy you are leaving to your children.
Get to the range. -BB
"If you want government to intervene domestically, you're a liberal. If you want government to intervene overseas, you're a conservative. If you want government to intervene everywhere, you're a moderate. If you don't want government to intervene anywhere, you're an extremist."

"By today's standards King George III was a very mild tyrant indeed. He taxed his American colonists at a rate of only pennies per annum. His actual impact on their personal lives was trivial. He had arbitrary power over them in law and in principle but in fact it was seldom exercised. If you compare his rule with that of today's U.S. Government you have to wonder why we celebrate our independence.."

"Need' now means wanting someone else's money. 'Greed' means wanting to keep your own. 'Compassion' is when a politician arranges the transfer."

"When you internalize an author whose vision or philosophy is both rich and out of fashion, you gain a certain immunity from the pressures of the contemporary. The modern world, with it's fads, propaganda, and advertising, is forever trying to herd us into conformity. Great literature can help us to remain fad-proof."

"When your child is a little older, you can teach him about our tax system in a way that is easy to grasp. Offer him, say, $10 to mow the lawn. When he has mowed it and asks to be paid, withhold $5 and explain that this is income tax. Give $1 to his younger brother, and tell him that this is "fair". Also, explain that you need the other $4 yourself to cover the administrative costs of dividing the money. When he cries, tell him he is being "selfish" and "greedy". Later in life he will thank you."

― Joseph Sobran
I have no political country. I am neither left nor right, both are virulent forms of government supremacism that lead to the same ruin of individual liberty. As I have said, democracy is simply the eradication of cannibals by eating them; eventually, government, every government, must extinguish uncontrolled liberty wherever it may be found. Joe Sobran was fired by William F. Buckley at National Review when he realized that no man is fit to rule another without consent and not through the soft totalitarian trappings of democracy and dared to say it out loud.
Sobran said it best: "The measure of the state's success is that the word anarchy frightens people, while the word state does not." Even the communists, the Neo-Puritans of government supremacism and the maximum state, have commandeered a word [anarchism] that simply means no man is ruled absent his express consent.
The USA is a sophisticated plantation but a serfdom nonetheless. You bend the knee not like the sports-ballers when the American socialist anthem sounds prior to their well-paid but silly vocations but you are supine before a house of rules whose majority of edicts declare the state as the sole victim. The length of a barrel on a defensive firearm has already been the bare pretense of plenty of violence exercised by the state against men and women just conducting their lives.
Taxes are not the price we pay for civilization nor is the "rule of law" the absence of barbarism. Both are hallmarks of the quaintly named politician who is merely a thinly disguised violence broker.
Excepting Ron Paul, can you name a single politician in your lifetime you would trust babysitting your kids much less being what is essentially your velvet-gloved gaoler? Every state is simply a free range prison.
Ironically, Antifa and BLM are simply cops without state sanction yet but they are the vanguard and champion of everything both parties hold dear: the Democrats are simply more brazen about their embrace of the communist ideals and the invertebrate Mensheviks in the Grand Old Politburo are cravenly curled on the floor at their feet. No matter who occupies the Offal Office, the government always gets bigger, more predatory and increases the pound of flesh it exacts from its supplicants across the fruited plain.
The beginning of the end was the ratification of the Constitution and the nails in the coffin of any individual freedom and liberty was the first government schools. States passed laws to make schooling compulsory between 1852 (Massachusetts) and 1917 (Mississippi). Once the state commands most of the waking hours of the young minds and the remainder of time they're prisoners to electronic screens, the slaves no longer believe they are captives. The existential Stockholm Syndrome writ large that is the state simply sees you as a battery, a disposable battery, eminently replaceable.
Fear and obedience is the brick and mortar of the state.
Resistance is fertile.
"The real triumph of the state occurs when its subjects refer to it as "we," like football fans talking about the home team."

― Joseph Sobran