Publisher's Note:
I have been carrying on my life as normal during this latest wholly owned subsidiary of government madness. I continue to go to work and I have used this as an opportunity to conduct a gaps analysis on my preparations. One of my life-long friends has been sharing our home with us when he and his wife escaped their expat location overseas just in the nick of time (days before they locked it down).
Use this time to do the same and get to the range.
If you get the "stimulus [to inflation]" check, use it for guns and ammo.
A short PSA for the government: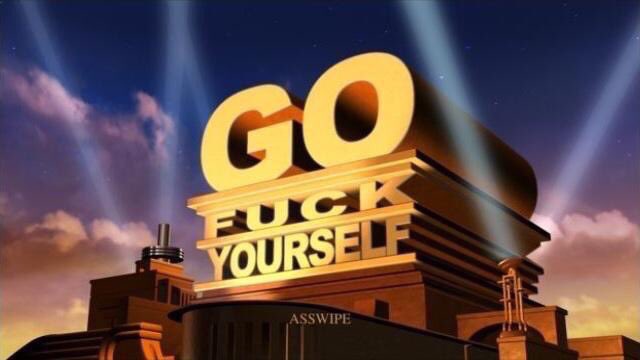 You wearing a gun right now? If not, unfuck yourself.
Get proficient, spicy time is coming. -BB
"A lesson I learned from this ancient culture is the notion of megalopsychon (a term expressed in Aristotle's ethics), a sense of grandeur that was superseded by the Christian value of "humility." There is no word for it in Romance languages; in Arabic it is called Shhm—best translated as nonsmall. If you take risks and face your fate with dignity, there is nothing you can do that makes you small; if you don't take risks, there is nothing you can do that makes you grand, nothing." ― Antifragile: Things That Gain From Disorder
I'll keep this short because I have been very busy contending with the idiocy of government from the local to the federal level and everything in between. The wise
Peter Hitchens
sums it nicely:
"But even I would not have dared to predict the mass house arrest under which we are all now confined.

I have found the origin of this bizarre Napoleonic decree – a few clauses in the Public Health (Control of Disease) Act 1984, which I confess I had not even heard of. It just goes to show how careful you have to be with the wording of the laws you pass.

If the TV this weekend is full of pictures of people sunning themselves in city parks or escaping to the high hills, there will be plenty of zealots and politicians ready to call for yet more restrictions, subjecting all of us to collective punishment.

Perhaps we will emulate the French or Italian states, which have returned to their despotic origins and reduced their populations to a sort of cowering serfdom, barely able to step into the street.

I wonder whether there might also be restrictions on what can be said and published. I can see no necessary bar to this in the law involved."

He further avers:

"But as a former resident of the USSR, I can tell you that this sort of endless meddling by petty authority in the details of life, reinforced by narks, is normal in unfree societies – such as we have now become for an indefinite period. It is, by the way, also a seedbed for corruption."
Read the whole thing. This is not a pandemic.
CDC Data 2019-20 Flu Season
CDC COVID-19 Data
There are an estimated 38 million to 54 million flu illnesses, versus 103,000 COVID-19 cases, so COVID-19 is less than 1% - at worst, 0.3% to 0.2% of the number of influenza illnesses. In other words, 368 to 524 times more influenza illnesses vs. COVID-19. And the number of this year's influenza illnesses is somewhat lower than the average over the years. And remember, these are illnesses, not "tested positive", which means zip. This is an ancillary upper respiratory complication in the large majority of cases that replicate some earlier flu variants. You will find that the actual death numbers are low. You will also discover that the science behind this is incredibly compromised as is all science in the west today thanks to the cognitive infection of federal and government funding of science. This is especially true in the current climate (pun intended) of the virulent Neo-Lysenkoism of "climate alarmists".  Not to mention the "scientism" or things that have the cosmetic attributes of science but without its rigor. These poorly educated reprobates have no grasp of empiricism, scientific methodology and an infantile worship of flawed models in everything they do. You have to ask two questions to get at the heart of this: Why are the elderly dying? They are dying because like humans for eternity before them, they have natural expiration dates. What you are seeing is some of the same cognitive malpractice you see in climate alarmism. The conflation of correlation with causation and a tendency to bend evidentiary rules so that one can cherry-pick premises to fit the conclusion formed before investigation began. The old and frail are dying of comorbidity. In medicine, comorbidity is the presence of one or more additional conditions co-occurring with a primary condition; in the countable sense of the term, a comorbidity is each additional condition. Rare is the end of life one primary cause but rather a bundle of conditions and ephemera racing to score the
coup de grace
on the usually witting victim. Unless I expire in a fight in peacetime or wartime, I have a very good sense of my body mechanics starting to slow down or function less effectively.