Publisher's Note: I will be attending a two-day red dot pistol course with Modern Samurai in March. Email if you think you want to join us.
 Alex at ammo.com has penned another barn-burner on the vile income tax. Here's a taste of his brilliant jeremiad:
"Progressivism reached its zenith during the administration of Woodrow Wilson, when progressive reformers finally got their wish as the 16th Amendment was ratified in 1913. This ratification settled any constitutional questions about the legality of this controversial tax. It started out as a relatively limited tax, with individuals making below $20,000 paying a rate of one percent, and the rich – those making making more than $500,000 – paying a seven-percent tax.
Supporters of the income tax sold it as a tax that would only target the filthy rich. But as history has shown, government encroachments have a tendency of growing over time. In 1917, the lowest tax bracket paid two percent, although the highest income earners saw their taxes skyrocket to 67 percent."
Remember that this wretched slave instrument reached a peak marginal rate of 94% under RedDR.
In other news, the local brain-damaged mandarins in DC have deployed an elite "straw inspector unit" to police the plastic straws still in circulation since the ban by Mordor on the Potomac this month. The straw tends to be a single use item in restaurants so I wonder at plastic cups, plates, takeout boxes and utensils, are those next? Aren't Styrofoam cups also petroleum products? Of course, one good way to dispose of Styrofoam is to mix it with gasoline for a primitive napalm variant.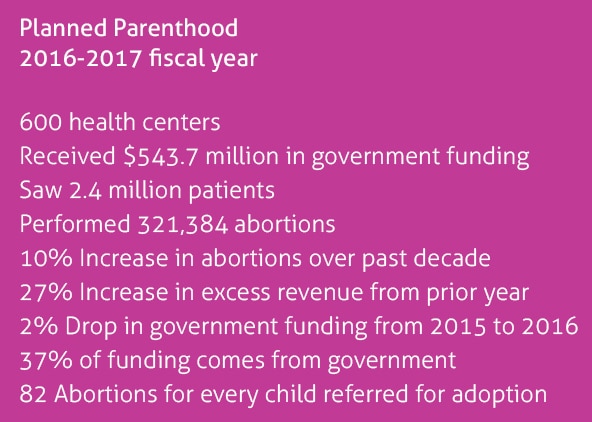 In the state of VA, one of their violence brokers in the political brothel quaintly called the VA House of Representatives is proposing a bill that would allow a mother in collusion with her doctor to murder and dismember her child within seconds of leaving the birth canal. So the Governor-Comrade Ralph Northam (CPUSA-VA) who is for delivery day abortions received $2 million in campaign donations from Planned Parenthood (who benefit from abortions for procedures and the human dismemberment market), but Planned Parenthood is supposed to be a non-profit organization which receives funding from the government…. which means they are essentially throwing money back in forth to benefit each other. Since 1973, the infanticide industry in the US has slaughtered over 60 million babies.

I suspect that bediseds th callous disregard for life evident in all collectivists, this is also a long play on organ harvesting and trafficking by the usual suspects with government cover.
"Virginia House Democrats propose legislation to allow abortions up until the moment of birth:
Todd Gilbert (R): Where it's obvious a woman is about to give birth…would that be a point at which she could still request an abortion?
Kathy Tran (CPUSA-VA): "My bill would allow that, yes…"
NY has joined the homicidal madness and RI is doing the same thing. It would be interesting if someone took the time to see the text of these bills and their similarity since they are all being proposed at the same time. I suspect one would find Planned Parenthood and associated medical combines doing this to increases the number of bodies that can be harvested for profit. The state is almost to Peak Evil.
You can't make this shit up. Infanticide has been a progressive pipe dream for over a century. Keep in mind that politicians are death fetishists first and foremost. For serial killers, psychopaths and sociopaths, political office is the ultimate cloaking device to practice your evil in public and rob the taxpayer at gunpoint to pay for your sumptuous living.
As most of my readers know I am guilty of othering and demonizing communists, I do not consider them human beings worthy of my consideration or protection. They are the enemy of all moral and free men. Surprisingly, Radio Free Europe published a great retrospective on the Romanian elimination of their communist overlords in a style I hope to see repeated in the future.
We all know communists now, you don't just see them on TV or whatever media you consume (I recommend you never watch another news broadcast for the rest of your life. They are strangers in the supermarket, that car with the Obama or Pantsuit Negan sticker on their car; they may even be friends and family. Their creed is a gun to your head.

There are communists amongst us!
When the government comes to take away evil private guns, they will use evil government guns to do so.
I have been listening to ProfCJ's Dangerous History Podcast starting at #53 and I am now on episode #124 and it has been a wild and informative ride. I can't recommend it enough.
I appeared on his show here when we discussed irregular warfare together for several scintillating. episodes. I have been on radio silence podcasting since that time.
I used to support him on Patreon but I have quit that Soviet outfit for its noxious communist policies. I urge you to do the same. He is now on SubscribeStar. Enough of my money is robbed from me to support the state and I wish to take the crumbs I'm left with and invest them wisely.
Twitter addiction, yes, I had it and went cold turkey on Monday of this week. I will check the feed once a month. My editor said you'll sell more books if you use Twitter. No more.
I remain an expat of the libertarian diaspora and have joined the small but growing collapsitarian intelligentsia.
This has been a longer than usual "bits and sods" but there it is. -BB
"I like your Christ, I do not like your Christians. Your Christians are so unlike your Christ."

― Mahatma Gandhi
One of my favorite websites is The Captain's Journal and it just so happened that I was called out unfairly and mis-characterized in my beliefs and called an atheist, I want to briefly set the record straight and I did so in an earlier screed.
Pardon me if I make this particular essay more personal than the usual analytical and rhetorical flights of fancy I publish.
"Donk" was kind enough to send a response to my essay and gave me permission to publish it:
"Bill,
I apologize if I incorrectly generalized you as an "avowed atheist," however, the statement was based on two things. First, I recall an exchange we had several years ago in the comment section of one of your blog posts, I do not recall if it was here or at another blog. The exchange dealt with Romans 13. I agree that it does not mandate the disciple of Christ to slavishly obey the state, regardless of how benevolent or malevolent. But I also recall stating that man is fallen and sinful and that a community needs to have some method to redress violations of natural law between individuals. Your responses in this exchange is what started my assumption, apparently incorrectly, that you were an atheist. Second, I recalled reading one of your blog posts where you essentially said you were an atheist and that you encouraged your children to be likewise. Perhaps I misread the blog post and/or am mis-remembering what you meant. So, to clear the air, I admit to being wrong and assuming incorrectly and sincerely apologize.
That said, I hope you took the following comments as a compliment and not a back handed one – I truly do find wisdom and truth here on your web site and reading your posts have helped me develop a clearer picture of how I see the world as it is.
Lastly, I have gone through many of the stages of becoming "woke" to the world as it is (to borrow an idiotic, yet current term); shock and anger being the most prominent. My comment regarding LEOs is not to diminish their tyrannical role in our society. It's just that I have grown tired of the ranting and choose to concentrate efforts on building tribe/community and looking to what will remain/build upon after the inevitable collapse of Leviathan. I find much useful information in the comment sections of liberty blogs, however, it is frustrating to have to wade through a sea of righteous keypounding to find the occasional pearl, that's all.
In closing, love the T-shirts (have them both) and equally love the stares at the local small town events – especially from the coproaches.
Donk
PS, please feel free to publish my mea culpa anywhere you choose."
Thanks Donk and I mean it, a gentlemanly comportment will win me over every time and you have done so in spades.
So again, some clarification. I am not an atheist I am a Spinozan deist with a very strong Stoic streak; both theists and atheists (who tend to make the state their Godhead) simply bore me spiritually, morally and intellectually. Both seek to prove a null beyond the ability of the human mind to apprehend, I do not even want to waste a second of my short life in this mortal coil debating the notions.
We home educated all of our children and they have attended a dozen churches in the Catholic and Protestant sects including Mormonism (oh my!); my wife (who is a Buddhist) and I purposefully wanted their spiritual and/or religious catchments to be formed on their own without us informing that part of their growth. Does that mean we absented ourselves from their moral growth? Absolutely not, the dinner table and weapons range provided many discussions and debating (I was a debate coach in the homeschool communities we circulated in) sessions on what it takes to be a moral human being in every facet of inquiry.
I am proud to report all of my children have arrived at their spiritual destinations for now in a wide variety of religious ports of call. All my boys are Stoics and one professes to be a Christian and one is a lapsed Christian who has moved on from the faith. Both of my girls are still on their journey and one is now a Christian.
Good for them.
In the home education world, we were always the odd man out since most home educators have a Christian basis for their journey.
I can break bread with Christians as long as they are moral humans opposed to human slavery and think the Ten Commandments are pretty hard to beat. James Wesley Rawles is deeply religious and he is a friend I respect fiercely for his many great and gentlemanly qualities.
I'll leave it that.
We are the remnant; my readers whatever your religious affiliation seek to live lives free of the state and its poisonous influences, I salute you.
You'll also note that William Wilberforce (a devout Christian) adorns the masthead of this very site. His faith led him to almost single-handedly influence the course of anti-slavery in the United Kingdom.
Your personal master in this coil or the supernatural ether is yours and yours alone.
Go in peace.